UPDATE: Event Schedule is posted below! Images for press use posted below.
Going through a foreclosure? Know someone who is? Join us on March 14 at the Carolina Theatre to learn more about the criminal foreclosures sweeping the nation and Guilford County!
The economic crisis brought about by gambling bankers on Wall Street is making thousands of us homeless through fraudulent foreclosures.
Occupy Greensboro's Foreclosure Working Group invites you to the Carolina Theatre on March 14 to learn more about this widespread boondoggle!
Speakers include experts on foreclosure procedures & how they can be slowed down or even stopped, local government officials fighting against fraudulent foreclosures, and individuals telling their stories of seeing their lives turned upside down by the 1% during their drive for higher & higher profits.
You'll also see the world premier of our new short film, "Let's Lose Our House!", a smart and funny look at the often misunderstood roots of the housing crash. Stars of the film will be on hand for the red-carpet arrival including the evil ForcloseBot 2000 and Linda Green-bot, notorious robo-signer!
SCHEDULE OF ACTIVITIES
5:30 – 6:15: Dinner at the IRC. Provided by Unity in Greensboro
6:15 – 6:30: Photo Op: Marchers assemble at IRC, including Cakalak Thunder
6:30 – 6:45: Photo Op: March comes down Washington, turns left on Greene
6:45 – 7:00: Interviews: Early birds arrive
7:00 – 7:05: Photo Op: Paparazzi/Limo arrival
7:15 – 7:22: Real Foreclosure Story. Ricky and Patricia video
7:24 – 7:47: Screen the movie
7:50 – 7:53: Intro Jeff Thigpen
7:53 – 8:03: Featured Speaker: Jeff Thigpen
8:03 – 8:05: Robots give Jeff autographs, and …
8:30 – 8:45: Interviews: Q&A (in lobby or auditorium, depending on size of crowd.)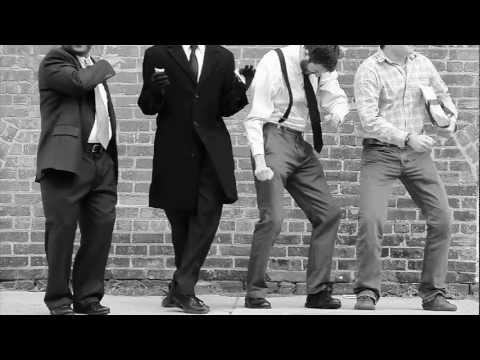 You can help spread the word!
Click below to download these flyers and posters to hand out to your friends, family and co-workers. Foreclosures affect everyone and together we need to get educated and activated to save our homes and communities!

[download id="2″ format="1″]

[download id="1″ format="1″]

[download id="3″ format="1″]